The prime minister survives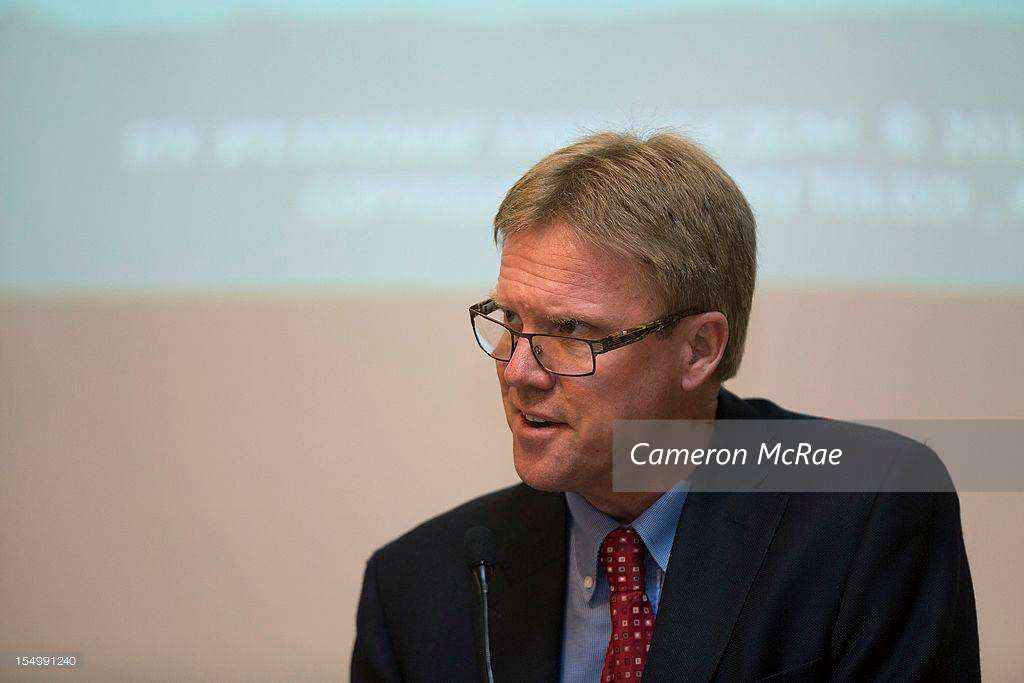 Founding President Institute for National Strategy Cameron McRae
When the recent "no-confidence" petition was finally lodged, championed by a resource nationalist MP, it gave the Prime Minister the opportunity to face the parliament and stare down his challengers.
Analysis of what was said in parliament indicates that this vote was much more about politics and much less about the subject matter of the petition.
The final vote largely went along party lines, and unity in the DP saw the no-confidence motion fail. The DP's ability to manage its factions appears to be improving.
The election for national parliament has been set for June 29th and the Saikhanbileg-led government now has 5 months to complete work on existing programs. The key focus has been on re-invigoratingthe economy by enabling-mega projects, and making Mongolia more attractive as an investment destination.
Will FDI return to Mongolia?
Over the past 5 years Mongolia has travelled a tumultuous path. Rapid GDP growth fuelled by OT's Phase 1 and optimism around other mega-projects led to some very poor politics and policy settings. Investors retreated from Mongolia - largely due to the political actions - as the global boom evaporated to compound Mongolia problems.
However Rio Tinto and TRQ are committed to Mongolia, via their huge initial investment in Oyu Tolgoi.
The OT shareholders have given sufficient comfort to the international lending syndicate to win their commitment to a $4.4 billion financing package which will underpin development of the $6 billion Phase 2 underground development.
When one looks at the very low copper price and what is happening globally with greenfield and brownfield investments, winning the OT project finance package appears extraordinary. Yes, OT is a world class ore body but having a world class shareholder/manager with strong international credentials is essential to raise large sums of money.
But what about other potential large projects and interested investors? What is their appetite to invest? To fully appreciate this question we need to look at this from outside Mongolia first.
The reality for Mongolia is that the global economy is shaky. The collapse in the prices of oil, gas and mineral products has been fast, large and from all-time price highs. Chinese growth rates are not strong enough to overcome structural problems in certain mining sectors and the eventual recovery in commodity prices will not be quick or strong. Those countries and companies that enjoy large resource industries (oil, gas and minerals) are especially suffering – with balance sheets smashed and strong currencies weakened.
Consequently the global pools of capital (including sovereign wealth funds) are now far more cautious on future investments. Investors access risk and in Mongolia's case the political risk perception is critical.
Have lessons been learnt?
Looking back, most of the current group of career politicians have played the resource nationalist and populist policy card. They now know that resource nationalism does not work, it kills FDI, and that populist policy drives a government to higher levels of debt and more expensive borrowing terms.
Based on last Thursday's speeches the majority of parliament members now understand what a precious commodity business confidence is, that trust underpins confidence, and trust is hard won and easily lost.
What is now apparent is that the remaining resource nationalists no longer control the political agenda and responsible political leaders are prepared to stand up to them strongly in the parliament, the public and the media.
The trend of speaking out against the "irrational fringe" is becoming more of a feature of Mongolian life and politics. Business groups have become more active - and will only endorse policies of political parties that behave rationally and to international standards.
Mongolian leaders have learnt the hard way – there is a high entry price for winning foreign investors and finance for big projects.
Mongolia's negotiators did a great job getting a very competitive deal on OT, yet the broader political collective did not understand it was a world class agreement and agitated for many changes. This move against "sanctity of contract" proved very expensive. The impact on FDI was harsh and on the economy even harsher.
Is Mongolia repositioning properly to attract FDI?
Mongolia leaders recognize they are in a perpetual competition with over 200 countries to win access to international finance and world class investors, who will consider investing and managing ethically in Mongolia.
There have been considerable improvements to Mongolia's legal frameworks over the past 2 years. However this did not prevent the collapse in GDP growth and the drying up of FDI.
This is because investors have been looking for evidence of tangible and symbolic signs that FDI will be respected on entry, during the investment period and on exit. Positive evidence is mounting, but the behaviour of politicians is still seen as a key leading indication.
It appears resource nationalism is no longer a viable election strategy. Mongolian business leaders have warned that if anti-FDI themes re-emerge then these politicians will be responsible for further
delays in FDI's return to Mongolia. Fortunately political focus and debate has moved to responsible management of the economy, and how to restimulate it in very difficult times.
Interestingly, the newly formed National Labour Party has recently accepted a strong resource nationalist as its chairman. Reportedly this has been done to help buy quick popularity prior to the June elections, and that this leader is now committed to business friendly politics.
Those considering FDI will watch with keen interest the behaviour and policy rhetoric of the parties. Cross party discipline on a pro-FDI basis will be a key point of focus for investors.
What can be achieved in 5 months?
The Saikhanbileg-led government has only five months before the Mongolian voters cast judgement over who will lead Mongolia to 2020.
Saikhanbileg's platform in late 2014 was to re-invigorate the economy by restarting delayed mega-projects – OT Phase 2 and TT. He quickly succeeded on OT and TT is work in progress. His government have also made significant progress on multiple fronts.
TT will be an election issue.
However, Mongolians should lower their expectations on what can be achieved from the coal industry. Global steel demand is shrinking, the Chinese steel and coal industry is contracting and seaborne traded coal prices have crashed. The key focus of this government should be on ensuring survival of its existing industry. The political dreams of building mega-sized and highly profitable coal operation in the Gobi are unlikely in the short term.
Modernisation and privatisation of government-owned businesses are essential and already being tackled – with Erdenes Mongol being the lead example. Government realises it cannot continue to subsidise SOE's and that they must be made competitive and survive on a stand-alone basis.
In summary, these are very difficult times for the world and Mongolia. It appears the win-lose political tactics of the past are no longer deemed acceptable or viable by existing and aspiring political players.
3rd February, 2016
The views expressed in this article are the views of the writer.
Cameron McRae Founding President
Institute for National Strategy
www.nationalstrategy.mn